First time I photograph a Philippine couple in Venice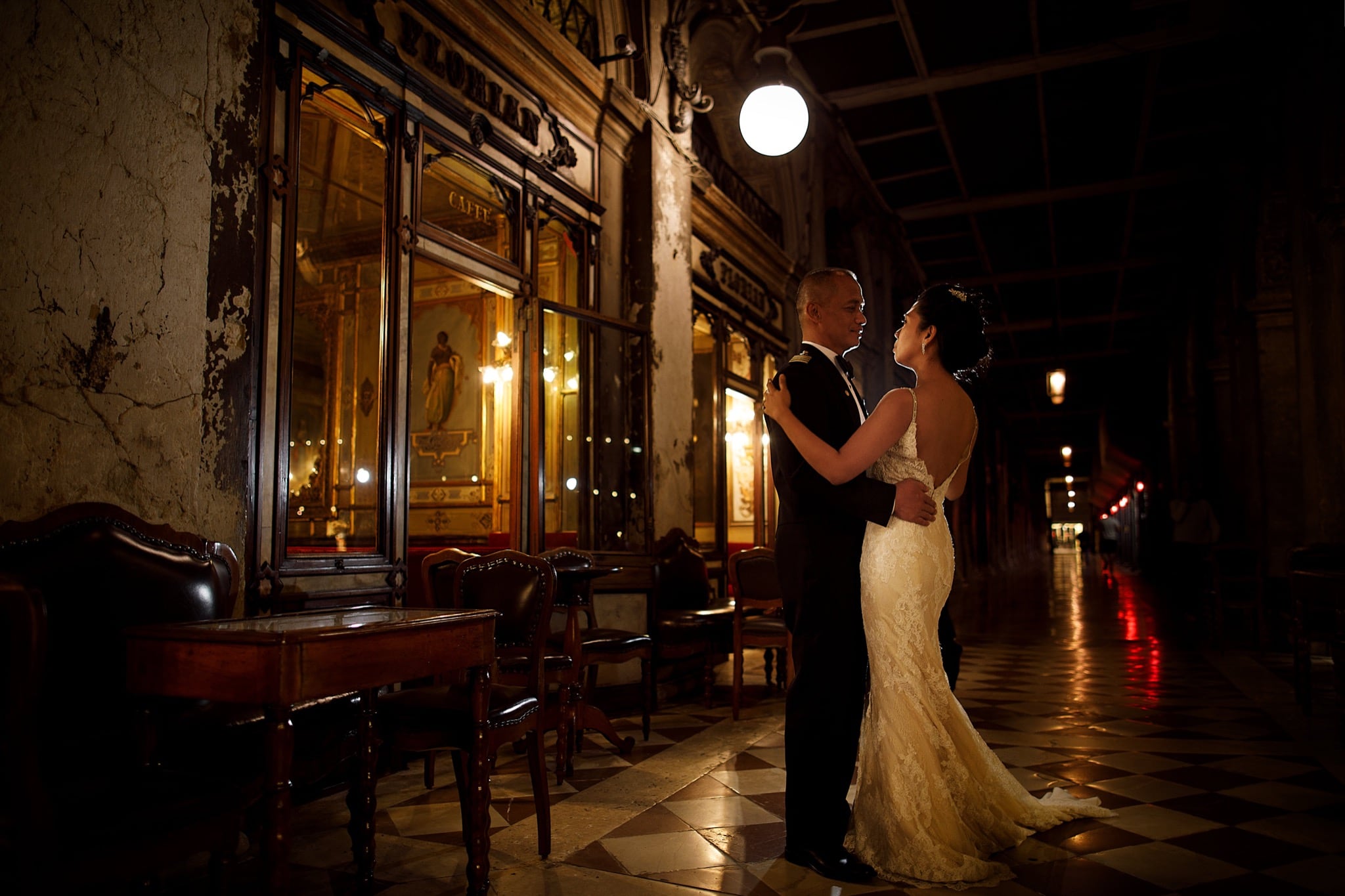 I often spoken about my weddings in Venice and what various is the wedding photographer's work in Venice
Today I'd like to tell you another great story. In October I have photographed an awesome wedding of a Philippine couple. I was very excited to take those pictures. My step mother is Philippine too and in 10 years of my  carrier like wedding photographer in Venice, this is my first couple from Manila. Faye and Ike are a very nice couple, they looked for a photographer for their wedding in Venice and they found me thanks to Jayne (Casa Collina).
The ceremony in Cripta of San Marco's Basilica was very exciting with their traditional rituals.
Faye and Ike have been very compliant during the photo session, it was a pleasant time with them.
That was a great moment, they have been relaxed and happy, we shot very great pictures. Their happiness with Venice as a frame gave us the perfect situation.
After this moment we moved to theLuna Baglioni Hotel for the reception. You can see all moments in this short selection of pictures.
I hope you'll like the pictures, look in this post a short preview of the complete shooting. A preview like that, few days after the shooting, is included in all my packages, wedding, pre-wedding, engagement, after-wedding, honey moon and family portrait.
If you are here, on my blog, like my work and you will get married (or think about a pre-wedding event)  wherever in the world in 2018 or 2019 it will be, don't loose the chance to get my proposal.
Thanks for reading this post and hope to see you in future!