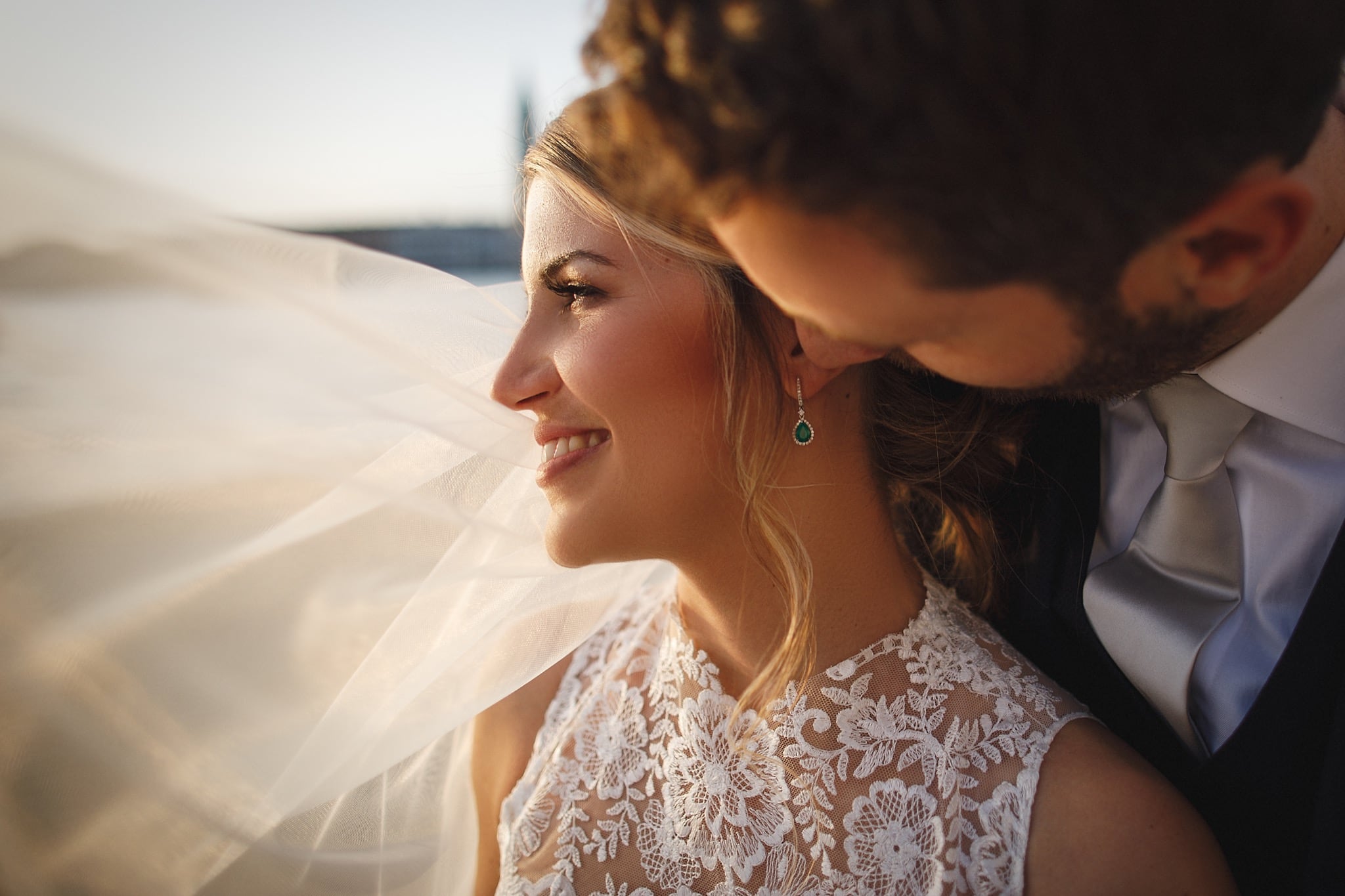 I often spoken about my weddings in Venice and how awesome is the wedding photographer's work in Venice
Today I'd like to spoke about the time; choosing the best time is most important to get great pictures. In summer in Venice the day is very long, why that I always suggest to organise the ceremony at late afternoon. With this choose you will have a great light during ceremony and a wonderful light during portrait session.
I'm alway very excited to work in that time, the pictures become magic and spouses looks very beautiful. I love to work with dark too, and if you'll marry in the afternoon we can take few pictures at night too… Night in Venice is mysterious, would you loose this atmosphere?
Also early morning is a great choose for portrait pictures, sometime I work after the sunrise and the light is enchanting, but that choose is better for an engagement or a pre-wedding session, for a wedding day is a bit complicate.
Another great thing is the time you will give me to take portraits. I need just 15/20 minutes to get good pictures but if I can have 1 hour or more I can get amazing pictures.
I hope you'll like the pictures, look in this post a short selection of pictures shotted in Venice at these times.  A preview like that, few days after the shooting, is included in all my packages, wedding, pre-wedding, engagement, after-wedding, honey moon and family portrait.
If you are here, on my blog, like my work and you will get married (or think about a pre-wedding event)  wherever in the world in 2018 or 2019 it will be, don't loose the chance to get my proposal.
Thanks for reading this post and hope to see you in future!