Wedding in Venice also in November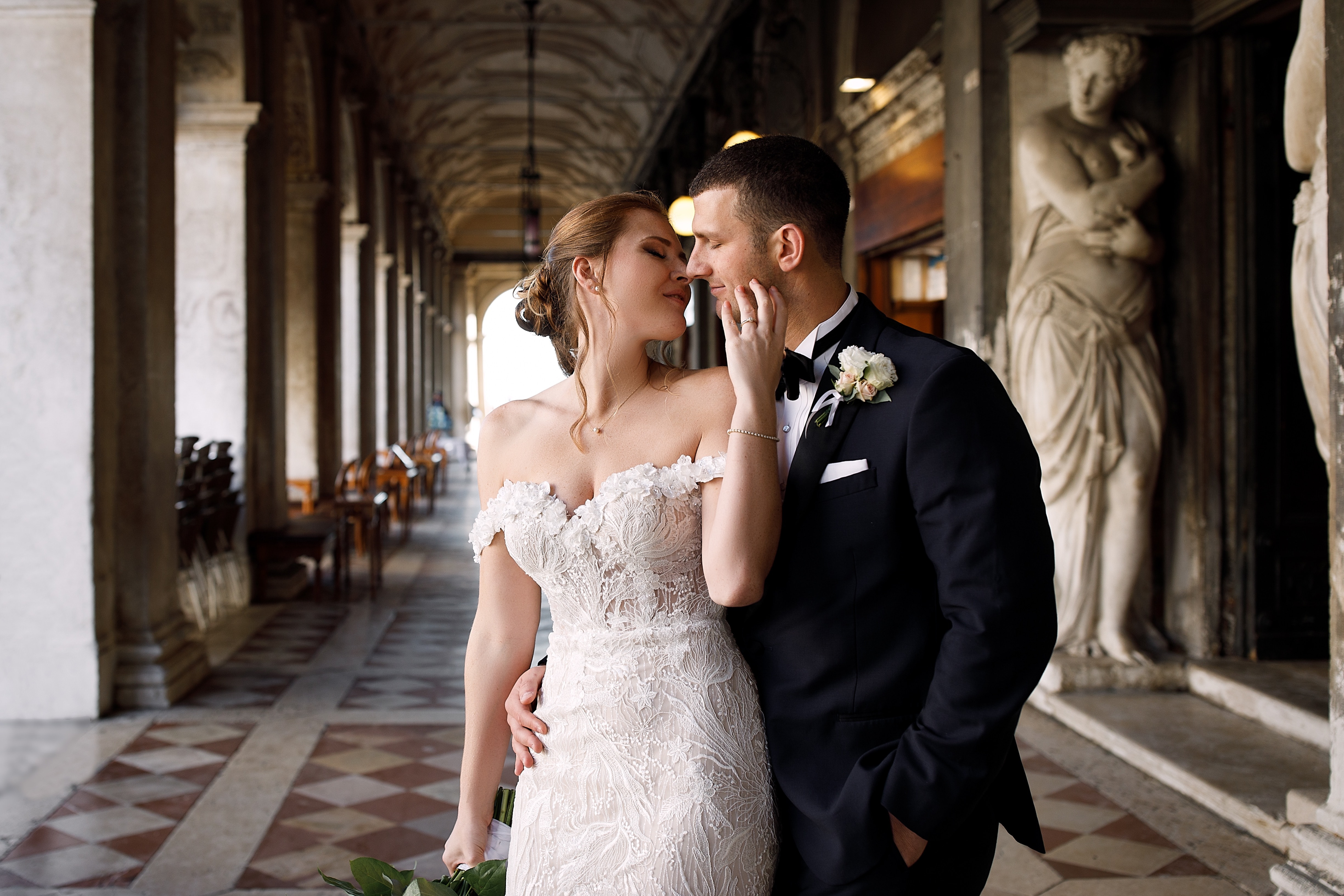 Wedding in Venice: it was 25th November 2019. Just a few days before Venice hit by ferocious high tide;  images of the damage filled social networks.  I felt a little worried about what I could find and how I should get by if the high water problem arose.
Fortunately, on the day of Jennifer & James' wedding in Venice the weather decided to be forgiving and give them a fantastic day.  The temperature was mild and gave them an unforgettable day.
I met the bride and the groom at their hotel. From the first greetings I understood that they were a truly friendly and helpful couple.
I looked around the room for a while and immediately I got the idea of ​​taking the photos of that day "exposing on the light". The type of exposure with which you get photos tending to dark tones pursuing the result of making the refined and intimate atmosphere.
Jennifer, the bride, in addition to being very beautiful, listened carefully to the indications and she seemed to me that I was working with a model or an actress. Also James became very helpful and appeared casual in front of the lens.  Often men are less confident than women in being photographed, but this problem did not arise with him.
The ceremony, portrait sessions in water-taxi, in Piazza San Marco and Palazzo Ducale were fun despite the attention that this type of photography requires, everything was fine and time flew.
This wedding was organized by Brilliant Wedding, their contribution was vital, as always, to make everything simple.
Below some photos from the full service:
If you are here on my blog, you like my job and plan to get married (or think of a pre-wedding session) anywhere in the world between 2020 and 2021, don't miss the opportunity to receive my offer,  here you can find my contacts
Thanks for reading this post and I hope to see you again for other inspirations from the world of marriage.